Our Staff
Professional Staff


Thomas Sawhill, P.T.
Physical Therapist, CEO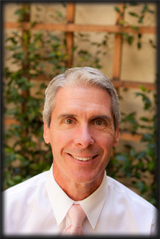 Tom received his Bachelors Degree in Health Sciences from California State University at Northridge and his Certificate of Physical Therapy from the University of California at Los Angeles. Tom is the founder and owner of South Valley Physical Therapy which he opened in 1985. He has been a member of the American Physical Therapy Association since 1977.

Tom's practice philosophy is to give his patients the knowledge and tools to conquer their physical problems or to at least be able to manage their conditions so they may lead a more fulfilled and active life.

Tom was born in Cleveland, Ohio and moved to Southern California in 1963. He moved north to San Jose in 1985. Tom has been married to his wife Kathy since 1979, and they have four children, two daughters whom are both married and two sons. Tom also has four grandchildren. Tom spends much of his free time at the ice hockey rink, either cheering on his sons or playing. He also enjoys running, biking, and swimming. Tom enjoys learning about World War II history. The office boasts a collection of his World War II memorabilia.

Joshua Moreali, P.T, D.P.T, S.F.M.A, F.M.S.C
Physical Therapist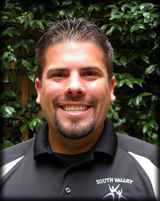 Josh is a San Jose native, who earned his Bachelor of Science degree in Kinesiology from San Jose State University in 2008 with an emphasis in biomechanics and mechanisms of injury. He then went on to earn his Doctorate Degree in Physical Therapy from the University of the pacific in Stockton, California in 2011. Josh has been a member of the American Physical Therapy Association since 2009.

He has extensive personal training experience with collegiate athletes and weekend warriors in Palo Alto, where he utilized an eclectic array of training methods such as kettlebells, powerlifting and TRX.

During his free time, Josh enjoys weight lifting, mountain bike riding , dirt bike riding and running half and full marathons. Josh's practice philosophy is to provide his patients with the tools necessary to facilitate the body's healing processes and ultimately help the patient realize their full athletic potential.

Melany Apalis, PTA
Physical Therapist Assistant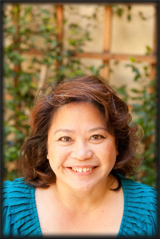 Melany received an AA degree as a Physical Therapy Assistant from DeAnza college as well as a Bachelors Degree in Hotel and Restaurant Management from Golden Gate University.Mel any has been on staff at South Valley Physical Therapy since 1999, and is a member of the American Physical Therapy Association.

Melany's practice philosophy is to treat each patient with skill and compassion and to continue to be a positive influence in her patient's rehabilitation.

Melany was born in Quezon City in the Phillipines and was raised in Union City, CA. Melany enjoys quilting, gardening, camping, and hiking. Melany also loves spending time with her family, including her mom, sister, brother, sister-in-law, niece, nephew, and her cat Amber.


Kathy Miana, PTA, MT
Physical Therapist Assistant/Massage Therapist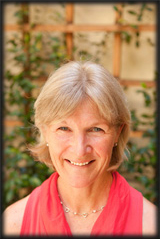 Kathy attended UCLA for 2 years before leaving for Europe to further her foreign language education in German and Italian. She is fluent in both languages, and has most recently taken medical Spanish classes. Upon her return to the United States, Kathy received three AA degrees with honors from DeAnza College, one as a Physical Therapy Assistant and another in Massage Therapy. She has also completed a three-year diploma program in Connecticut in Integrated Manual Therapy. Kathy is a professional member of the Integrative Manual Therapy Association.

Kathy's practice philosophy starts with a profound respect for the wisdom of the body to heal itself. She is grateful to be a facilitator in this process with patients at South Valley Physical Therapy. She shares her caring touch and enthusiasm with each individual.

Kathy was born and raised in the Bay Area before moving to Europe, where she married and raised her daughter Milena. Kathy enjoys life long learning with a focus on Holistic Health and Wellness. She enjoys outdoor activities including hiking, biking, and swimming.

Reshma Dakwala, PTA
Physical Therapist Assistant


Reshma received a Bachelors Degree in Homeopathy Medicine and Surgery from Smt. CMPH Medical College in India. She also has an AA degree from DeAnza as a Physical Therapy Assistant. She is a certified IMPACC ergonomic consultant. Reshma is a member of the American Physical Therapy Association.

Reshma's practice philosophy is to professionally and safely fulfill her duties and responsibilities and to be a contributing member of the health care team here at South Valley Physical Therapy.

Reshma was born and raised in Mumbai, India and moved to the United States in 1997 with her husband, Pratik. They currently live in San Jose, with their daughter, Aayusha. Reshma enjoys spending time with her family and traveling. She recently took a trip back to India to visit family. She is fluent in English, Hindi, and Gujarati.



Support Staff
Kathy Sawhill
Vice President of Administration
Kathy's practice philosophy is 'when all else fails, go shopping and drink red wine'. Kathy also believes in providing the best service to our patients before and after they are done with treatment. Kathy has been working at South Valley Physical Therapy since 1998.

Kathy was born and raised in Southern California and moved north to San Jose in 1985 with her husband Tom, the owner of South Valley Physical Therapy. Kathy spent many years as a stay-at-home mom taking care of her four children, chaperoning on field trips and driving carpool to practices. In her free time Kathy enjoys cooking, and spending time with her family, including her four grandchildren. She also enjoys watching her 'men' playing hockey, but if you see her at the hockey rink watch out, she has dubbed the name "Crazy Hockey Mom". However, she is not a pitbull with lipstick.


Cindy Seibert
Billing Coordinator



G.B. SVPT Client Read more Patient Results


To arrange an assessment or to speak with one of our Physical Therapists, call us today on 408-365-8400 or email: patientrep@svpt.net

↑ Back to Top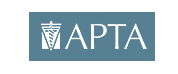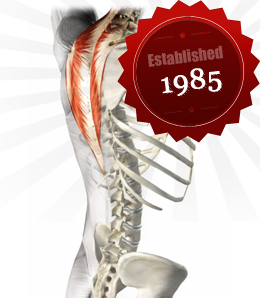 Patient Registration »
Download a form »
Insurance coverage »
Get in touch: